What we offer:
* Independent Certificate of Conformity (ICOC), click here

* UK DVLA casework advice and administrative services

* V55/5 complete form filling to DVLA current standard

* Help with Notification of Vehicle Arrivals (NOVA)
* To fill in your 55/5 form yourself... If you are filling in the UK V55/5 form you may need our Independent Certificate of Conformity to enable you [show you] how to do so.
* Other HELP services regarding forms and procedures

---
TRADE/BULK
DISCOUNT
For multiple NOVAs, please call now - 0117 9028656
---
Mission:
We strive for excellence and we value our customers. we want you to tell others how good we are.

We will -

* Put you first.
* Be on your side.
* Communicate well.
* Be available.
* Be as efficient as we can.
* Keep trying for our customers if things go wrong.
* Thank you for your business.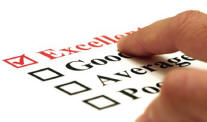 ---
TERMS
AND CONDITIONS
...
IMPORTANT
- -
Please note
that to enable our services once you have paid, we
must
have certain information from you. A clear VIN (chassis number) on the vehicle is essential. We will also sometimes need further information from you like colour of the vehicle and your date of birth. Additional information may be necessary, depending on which service you buy (see full terms). Please do not purchase our services if you cannot or will not supply this kind of information as we will not be able to complete our work without your co-operation. Once you have purchased a service and/or product and we begin work (ie. even before you may have submitted essential information like a VIN and vehicle colour) we may be unable to complete the service in the event you cannot or will not supply us the VIN or other crucial pieces of information. A refund will not be possible if we have started work but been unable to complete, due to lack of spoecific information from your side, requested by us.
Extent of service

Vehicle Registration Services and Products -


The scope of the business is to produce and deliver the products detailed on this page and elsewhere within this web site. The business's work is deemed to have been completed and orders fulfilled when the ordered product(s) has/have been sent to the customer by mail or courier, or to DVLA Swansea, or to the customer's nominated address.

UK DVLA Registration documents packages - Sometimes documents will be sent to the customer for checking, signing and sending-off to the DVLA with payment for the DVLA in order to complete vehicle registration. Other times, when we are the agent, we will send documents, including your own, to the DVLA, Swansea. The return or forwarding of documents from the DVLA to you, will be at the discretion of the DVLA, and in accordance with their normal operational procedures.

Independent Certificate of Conformity (ICOC) -
ICOC and ICOE / ICOC(E)
are posted by ordinary Royal Mail post after our verification and/or research procedures, and certification of data. Please note that each ICOC / ICOE is unique to the vehicle it corresponds with and therefore if you find you have no further use for your document, or sell the vehicle, or prefer not to use the document, we will be unable to grant a refund as there is no resale or restock value. Please see refund policy
.
In the event of a vehicle's rejection during a registration process, or questioning from the UK DVLA or foreign motoring administrative bodies -
The business will not become responsible for extra unpaid-for paperwork and labour, in the event of queries or investigations initiated by the UK DVLA, UK HMRC or foreign agencies, based on these agencies' perusal of the registrant's declaration or the vehicle's history. Examples – the vehicle is flagged on an Interpol search, the vehicle's VIN is found to be a duplicate, the agency asks for further documentation from the vehicle's country of origin, the agency rejects/slows/loses the application due to sub-standard workmanship at the agency, the agency workers have a lack of knowledge of EU/EC directives and legal principles regarding freedom of movement and type approval; or the agency decides not to accept the documentation out-of-hand without giving a reason.
Read full terms and conditions
---
Service 1: 5 STAR Registration Documents Package - - DVLA submission...
V55 form fully completed correctly and comprehensively, and delivered to the DVLA in Swansea. We also do the import/export statement for them, any other cover letter/notes as applicable, and advise on other needs and inclusions for the submission we do as your agent
- £210
inc. VAT

ALL
VEHICLE TYPES;
for all unregistered vehicles -

To register all unregistered vehicles, including previously registered vehicles, off road vehicles, imports, and 'barn finds'.

Please note - we will ask you for basic information about the vehicle, TERMS
Service 2:
NOVA Submission to HMRC - Notification of Vehicle Arrivals - £90 inc. VAT
For ALL VEHICLE TYPES
This service is our SAME DAY or PAPER FORM submission of your vehicle to the hmrc NOVA office. All vehicles now need need NOVA clearance from the HMRC before they can be UK registered.



Please note - we will ask you for certain information about the vehicle after purchase.
Service 3: ICOC (see uses below)

SAME OR NEXT DAY IF NEEDED - from £130,
including
postage
to anywhere in the UK, Europe and the world.
This document lists key vehicle data and, where applicable, type approval and emissions information. It may help with vehicle administrative procedures and form-filling in the UK, and elsewhere in Europe and beyond.

THIS SERVICE IS USUALLY 3 - 5 working days or order the Same Day Service.
UK:
An essential tool to fill in the UK V55/5 form (please note that for vehicles less than ten years old the DVLA will require a conformity document [ECWVTA] from the vehicle manufacturer or an EC compliance test pass; please call us if unsure)
For Foreign Countries:
EU, and worldwide import and registration procedures will usually require the vehicle's type approval number and CO2 emissions.
FRANCE: We recommend you try to obtain a manufacturer's CoC in the first instance.
For Emissions (eg. CO2, NOx) information:
please choose this REASON on the order form so that the correct document is sent to you for your emissions information uses.
For taxi and Private Hire licensing:
EURO4, EURO 5, EURO 6 compliance and emissions confirmation; for taxi, TFL, PHV uses, click here.
ICOC
TM
Please note - we will ask you for certain information about the vehicle,

TERMS
Service 4 - FOR DVLA REJECTIONS AND THINGS THAT HAVE GONE WRONG . . . £255
including VAT
Have you tried to register a vehicle and been rejected, refused, or offered a Q plate by the DVLA? For the price shown, we take it all over. Send your rejection letter and all your documents to us and we speak to the DVLA;
then we explain to you the absolute options and what can be done to solve the problem, or move on.

This includes our visit to the DVLA in Swansea for face to face negotiation.

Areas of consultant expertise -
Rejection for any reason, such as compliance, scrap or write-off categorising, date of manufacture or origin, etc.

For all vehicles; old cars and bikes, rare foreign brands, commercial vehicles, quads and Enduro bikes, mini bikes and pit bikes, etc.
DO NOT WORRY. We can step in and liaise with the DVLA.
Service 5 - Documentation checking service - £25
For any DVLA or HMRC issue or task.

If you have filled forms or documentation yourself you can have us check it all over and tell you if it is correct.

Send your stuff to us and we will examine it all, ahead of your submission to the DVLA or HMRC.
Post to VRS Creative Space, 58 North Street, Bristol, BS3 1HJ; or call in to our shop in Bristol to have this done, by appointment.


Service
6
- Dating letter or Year of Manufacture (YOM) Certificate. From £95...
If you need a verification of Year of Manufacture, our document will assist with that. For private sales and personal uses, and some administrative procedures like building a case with the UK HMRC, we can offer this independent verification of Year of Manufacture (YOM).

We are on the side of all vehicle owners
who want to get their vehicle on the road, start paying road tax (if applicable) and use the vehicle. We believe that all motoring organisations and the DVLA and HMRC (NOVA) should also hold this objective.
An unregistered vehicle helps nobody.